TRIGGERPOINT TECHNOLOGY TRAMS Basic
The Tactical Rail Accessory Management System (TRAMS) Basic enables trigger finger activation of any pre-selected light, laser, or combination by pushing the button your trigger finger is resting on. The button is a push-on, push-off kind that is simple to operate and always ready for use.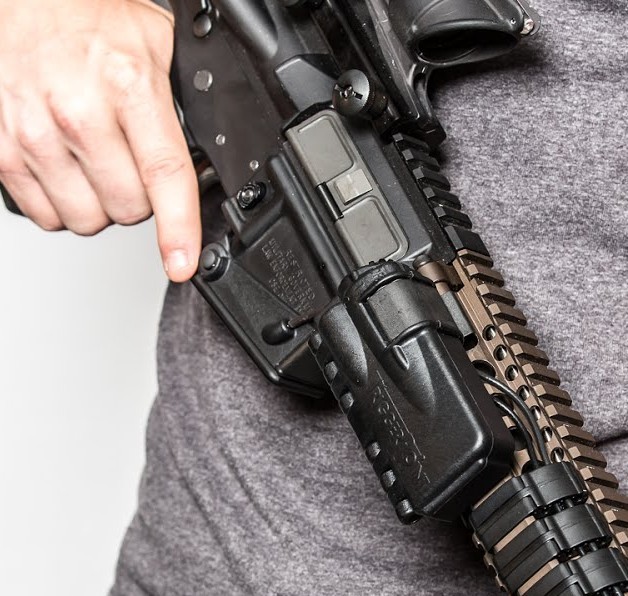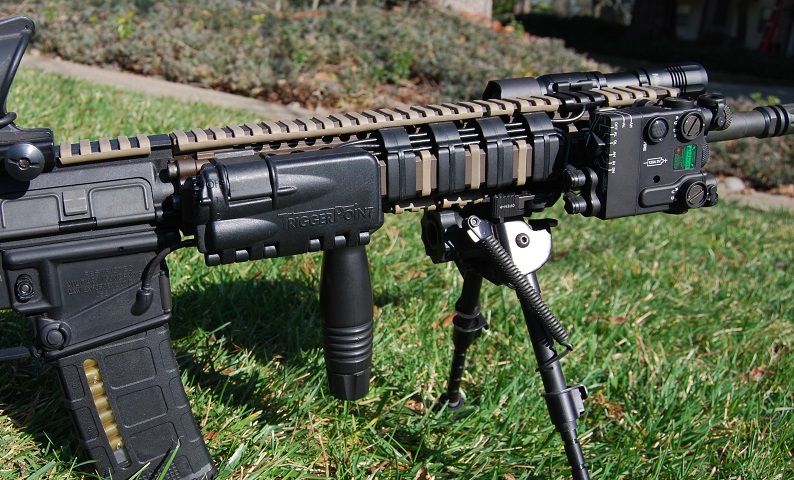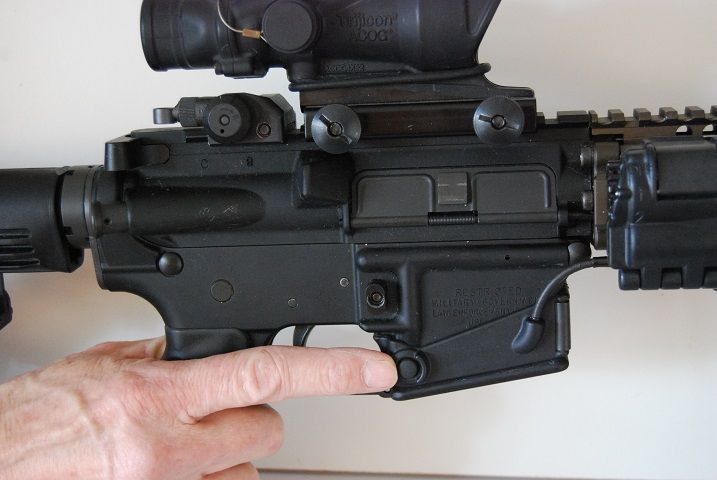 TRIGGERPOINT TECHNOLOGY TRAMS Basic is made up of many components that transmit the On-Off signal from the magazine button to the accessory. These elements include:
The magazine module. It easily snaps around the magazine well without any modification.
The rail module. It attaches to the magazine module by sliding onto the Picatinny rail. It is the system's brain, allowing the activation of a single or combination of accessories, and uses a simple thumb wheel to switch between visible and invisible light sources. The device contains two channels for distinguishing between visible and invisible illuminators, allowing for mission re-tasking through the thumbwheel. The item is waterproof up to 60 feet, impact resistant, and built to military specifications. The CR1/3N battery powering the circuitry has a two-year lifespan.
To keep things clean and snag-free, double-ended cables and a series of shepherd clips are used to connect the rail module to the accessories.
Accessories must be compatible with standard NATO military-type plugs. However, if they are not, we can add the plug to any existing hard-wire accessory for a minimal price by cutting off the squeeze switch and installing the proprietary plug. Plugs can be securely safety wired to the accessory for complete protection against failure.
The TRAMS Basic comes with a five-year warranty from the date of purchase. The set, as a whole, weighs 5 ounces. Anyone with a rudimentary understanding of rail-mounted accessory attachment may install it.